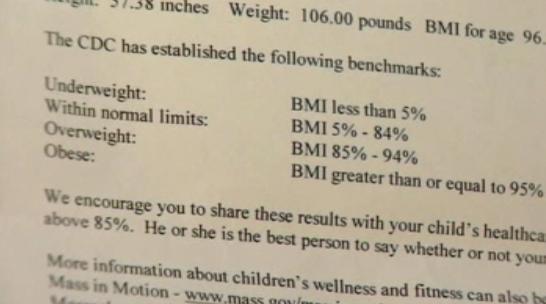 NORTH ANDOVER, Mass. (WFSB) -
Schools in a Massachusetts town are coming under fire because of their unusual approach to fighting obesity.
Students at schools in North Andover, MA, who were deemed overweight were sent home with "fat letters."
The letters include information from the Department of Public Health that officials said is supposed to be a helpful tool for parents.
However, some parents believe the school system is going too far, and a state representative is now working to stop the letters from being sent home.
Copyright 2013 WFSB (Meredith Corporation). All rights reserved.