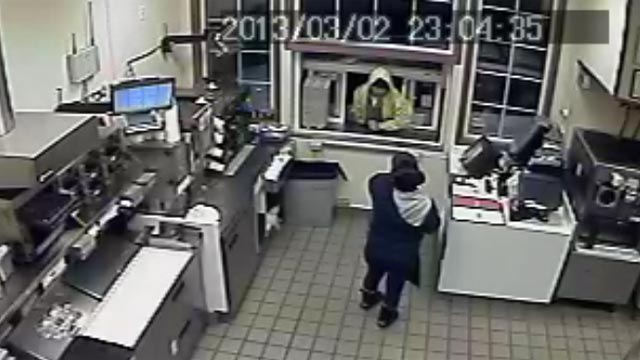 WEST HAVEN, CT (WFSB) -
West Haven police are looking for a man they said tried to climb through a window to rob a Dunkin' Donuts Saturday.
The employee was not letting that happen though, and hot coffee was tossed into his face.

Police said they were called to the store on First Avenue just after 11 p.m. They said a man asked the clerk to change a $100 bill.
When the employee refused, the man then announced he was robbing the store and tried to climb through the drive-thru window.
The clerk then opened the cup of coffee and tossed it into his face before grabbing the whole pot and tossing it at him.
Anyone with information about the robbery is asked to call the West Haven Police Department at 203-937-3905.
Copyright 2013 WFSB (Meredith Corporation). All rights reserved.