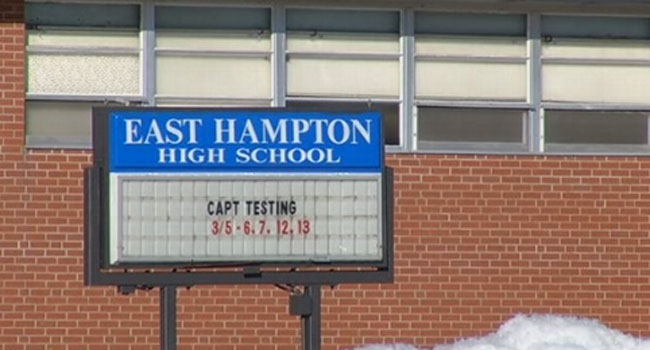 EAST HAMPTON, CT (WFSB) -
The East Hampton Town Council is meeting Tuesday night to discuss plans to renovate and expand the current school.
The plan calls for renovating the school to make it "like new," with some much-needed new science labs. The state would reimburse the town nearly half the cost, but it still comes with a hefty price tag.
In addition, the upgrades would include a mix of classroom sizes, including one room for each teacher, along with a new gym and locker rooms and a space for the Board of Education and central office.
The town is expected to apply for a state grant to cover a portion of the $52 million price tag. After the reimbursement, the town would be on the hook for roughly $28 million, which would be covered with bonds.
The Board of Education unanimously approved the proposal last week, but there are still a few more steps before it's a done deal.
Timing is key as well.
The project needs to be approved this spring in order to meet the state's June 30 deadline for projects involving state reimbursements.
If the plan is approved, another town meeting will be held and then the proposal would go to the town with a referendum on April 9.

Copyright 2013 WFSB (Meredith Corporation). All rights reserved.