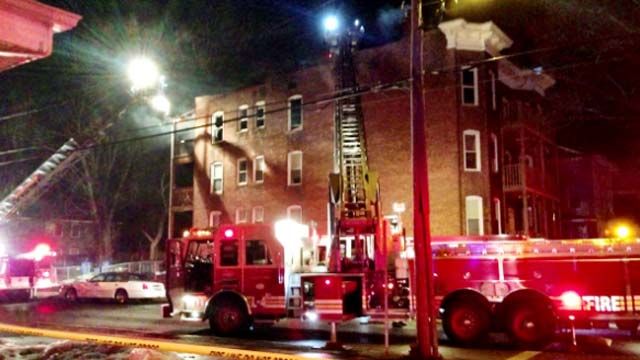 HARTFORD, CT (WFSB) -
Five people were brought to a local hospital, including one child, after an early morning fire in Hartford's North End.
Fire crews are working to determine what sparked the blaze on Capen Street around 3:30 a.m.
The porch on the third floor of the multifamily home was engulfed in flames by the time fire crews arrived at the scene, and they immediately began to fight the fire as well as get everyone out of the home.
Firefighters rushed into the inferno and were able to get everyone out safely; however five people, including a child, were brought to a local hospital to be treated for smoke inhalation.
They're all expected to fully recover.
The fire was knocked down thanks to an aggressive attack by firefighters. Crews were able to use a ladder to spray water from above, and crews were also able to fight the fire from inside the structure.
There is heavy smoke and water damage to the home, and it's still unclear if the residents can return.
Copyright 2013 WFSB (Meredith Corporation). All rights reserved.