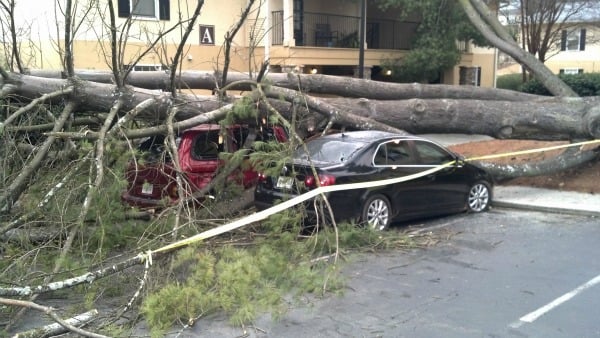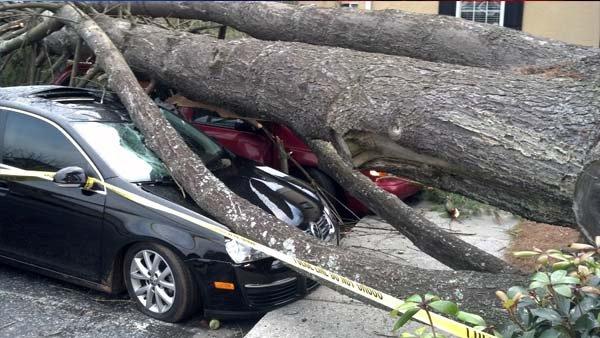 ATLANTA (CBS46) -
Heavy winds are to blame for two cars getting crushed by a falling tree late Tuesday night.
It happened on the northwest side of Atlanta at the Collier Greens apartment complex.
The tree was about 100 feet tall and two feet in diameter. Even the roots came up out of the ground.
Robert Coletti owned one of the cars smashed. He said he was just a guest to the complex and picked the wrong spot to park.
"When I first saw it, it was just a sickening feeling in my stomach. I bought the car less than a month ago. The tag was just put on it last week," said Coletti.
Some residents in the complex didn't know about it until the next morning and were shocked at what they woke up to.
"This is not what I was expecting to get up to this morning at all. Wow. That's all I can say. I am in shock. I did not know the weather was that bad last night," said Ebony Easton.
Copyright 2013 WGCL-TV (Meredith Corporation). All rights reserved.