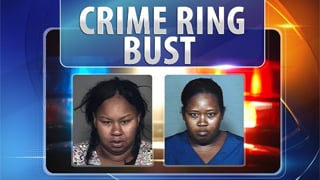 CBS 5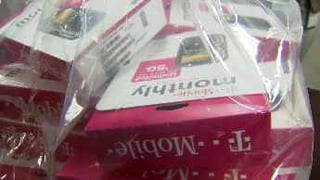 Police found eleven bags of stolen merchandise. (Source: KPHO-TV)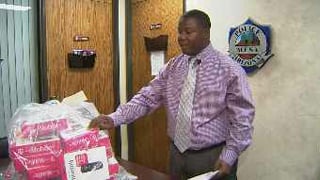 "They would go into the store with a large bag, pry open the cases, steal the phones and flee," said Mesa police Detective Steve Berry. (Source: KPHO-TV)
MESA, AZ (CBS5) -
Two women have been arrested on suspicion of swiping thousands of dollars worth of electronics and shoes right off the shelves of East Valley stores.
Detectives say Iesha Mitchell and Betty Jamerson ripped off stores inside Chandler Fashion Square. They also allegedly hit Sketcher's stores, Safeway Supermarkets and Walgreens stores.
"They would go into the store with a large bag, pry open the cases, steal the phones and flee," said Mesa police Detective Steve Berry. "They were using a magnetic device to defeat some of the security measures. So they're doing them two or three at a time and they go right to the next store and do two or three at a time. So it adds up."
Drug stores are where police said the women swiped prepaid cell phones. The women had allegedly stolen so many, police were on to them. On Monday, detectives said they spotted Mitchell and Jamerson at it again and tried to pull them over.
"They jumped on the U.S. 60 and began driving at speeds approaching 100 miles per hour," said Berry.
Investigators said the women ended up getting caught in rush hour traffic and jumped out of their car. That's when officers nabbed them.
Police said they found 11 bags of stolen merchandise as well as 22 T-Mobile prepaid cell phones inside the women's car.
The pair faces organized retail theft charges. Detectives are working to figure out if they were a part of a bigger crime ring.
Copyright 2013 CBS 5 (KPHO Broadcasting Corporation). All rights reserved.