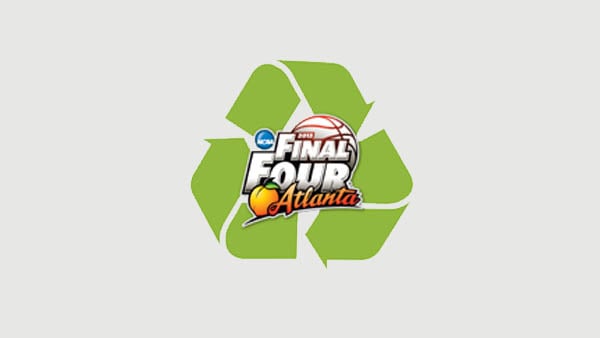 ATLANTA (CBS46) -
The NCAA and the Atlanta Local Organizing Committee are working together to make the 2013 Men's Final Four tournament the "greenest" yet by decreasing the event's environmental impact.
The ALOC will kick-off its efforts with an e-waste recycling drive on March 9 from 10 a.m. to 3 p.m. in the Silver Lot at the Georgia Dome.
Electronic items such as computer components, home electronics and small home and office appliances are all acceptable materials for electronic recycling. Large appliances, such as refrigerators or washing machines, as well as radioactive or biohazardous waste are not permitted.
The e-waste drive is one of several green initiatives the ALOC is hosting this year, including tree plantings, recyclable materials management, a clothing drive, a bike valet and the purchase of renewable energy credits.
Copyright 2013 WGCL-TV (Meredith Corporation). All rights reserved.