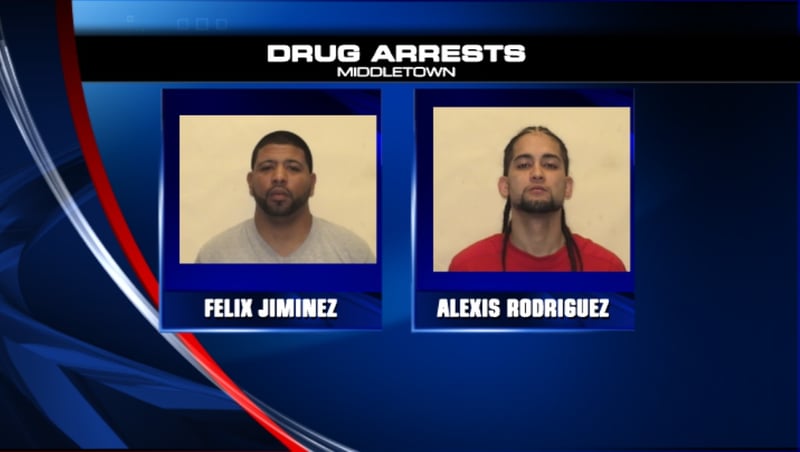 MIDDLETOWN, CT (WFSB) -
Two men from Hartford are facing charges after a drug bust in Middletown.
Police said Alexis Rodriguez, 27, and Felix Jiminez, 28, were trying to sell heroin and cocaine.
According to police, the pair led officers on a chase after refusing to pull over. Officers were able to apprehend both men after other police officers blocked the street.
Police said they found more than 100 bags of heroin and 1.2 grams of cocaine from the car the men were in.
Officials said both men have extensive arrest histories for narcotics.
Both Rodriguez and Jiminez are now facing a list of drug charges and are being held on a $200,000 bond.
Copyright 2013 WFSB (Meredith Corporation). All rights reserved.