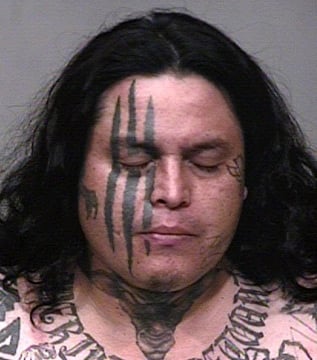 Frank Banashley, Jr. (Source: Scottsdale Police Department)
SCOTTSDALE, AZ (CBS5) -
A man accused of stabbing a Scottsdale woman three times was arrested after an hours-long barricade ended peacefully.
Frank Banashley Jr., 31, is the boyfriend of the 29-year-old stabbing victim, Scottsdale police said.
On Sunday, at about 8:15 p.m., Banashley locked himself inside the woman's apartment near 116th Street and Sahuaro after stabbing her, police said. The victim was able to leave the apartment before Banashley barricaded himself inside.
Banashley stayed locked inside for more than two hours while officers negotiated with him to come out.
At 10:45 p.m., he finally surrendered and was taken into custody without any further incident.
The victim was taken to the hospital with a single stab wound to the lower body and two to the upper body. She is expected to be OK.
The suspect was booked into jail on charges of aggravated assault. He also faces other charges as well.
In 2010, Banashley pleaded guilty to resisting arrest. In 1999, he pleaded guilty to being an accessory in the murder of a White Mountain Apache officer.
Copyright 2013 CBS 5 (KPHO Broadcasting Corporation). All rights reserved.