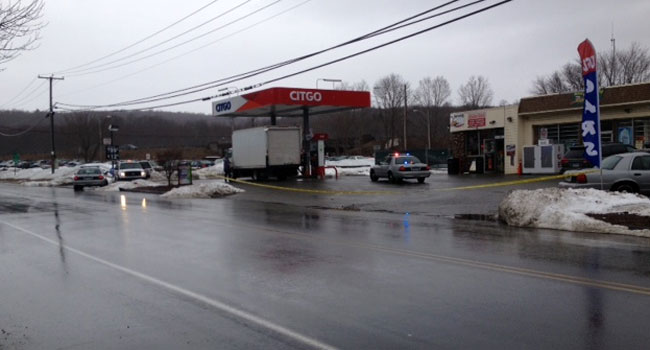 MARLBOROUGH, CT (WFSB) -
The Connecticut State Police are investigating a robbery at a gas station in Marlborough on Tuesday morning.
Few details about the robbery have been released, but officials said the incident occurred at the Citgo Station off Route 2.
It is unclear whether money, merchandise or gas was stolen.
No one was injured during the robbery, police said.
The suspect is being described as a white male around 6 feet tall. He was believed to be driving an older model Ford Taurus.
The owner of the gas station told troopers the suspect took off heading westbound on Route 2 toward Hartford.
No other information was released.
Copyright 2013 WFSB (Meredith Corporation). All rights reserved.