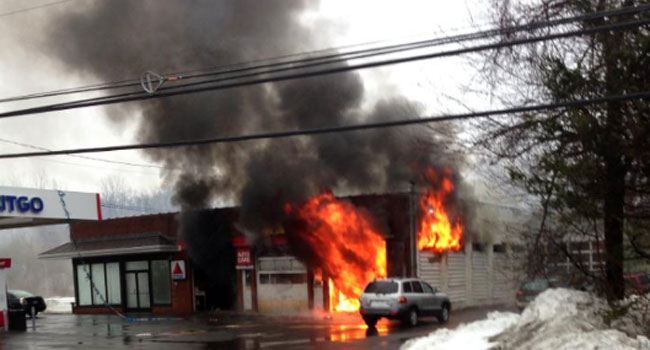 WOLCOTT, CT (WFSB) -
A car caught on fire inside a bay at a gas station in Wolcott on Tuesday afternoon.
Crews were called to an old Citgo Gas Station on Wolcott Road just before 3 p.m. Upon arrival, firefighters saw flames shooting out of the side of the building that were 30 to 50 feet high.
Wolcott Fire Chief Kyle Dunn said there was one person inside the car bay when the fire started.
However, that person was not seriously injured in the fire.

The building was damaged, but there was no reported damage to the gas pumps, fire officials said.
Dunn said the building was under renovations at the time of the fire.

Mutual aide was provided from several towns, Dunn said.
The cause of the fire remains under investigation.

Copyright 2013 WFSB (Meredith Corporation). All rights reserved.