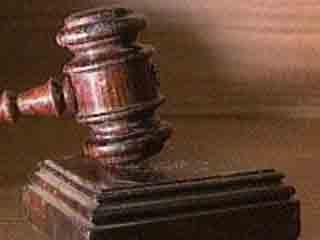 BRIDGEPORT, CT (AP) -
A Connecticut jury has awarded more than $16 million to a Bridgeport restaurant owner who lost his leg when he was struck by a state police cruiser in what the man's attorneys say is the biggest monetary verdict ever against the state.
The Superior Court jury in Bridgeport awarded $16.25 million Tuesday to Melvin Gordils.
Gordils ran out of gas on the Route 25/8 connector in May 2010 and was crossing the highway when he was struck by Trooper Darren Pavlik's cruiser. The impact severed Gordils' leg and sent it flying 170 feet away.
The state's lawyer argued Gordils was responsible because he failed to look for traffic while crossing the highway.
Attorneys for Gordils say the jury awarded $25 million, but found Gordils 35% responsible and the trooper 65% responsible.
Copyright 2013 The Associated Press. All rights reserved. This material may not be published, broadcast, rewritten or redistributed.