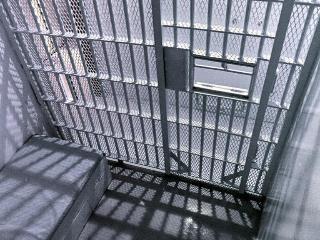 TUCSON, AZ (AP) -
A Jordanian man convicted in absentia for a 2009 sexual assault in Illinois is in the custody of federal authorities in Arizona.
The U.S. Marshals Service announced Wednesday that Baha Eddin Al Momani was arrested in Sonora, Mexico.
He was deported Tuesday night and turned over to U.S. Marshals at the Port of Entry in Nogales, Arizona.
Authorities say Al Momani has been transported to the Santa Cruz County Jail, where he'll await extradition to Illinois.
He was accused of sexually assaulting a 19-year-old woman who was a University of Illinois student.
Authorities say Al Momani was arrested in 2010 but fled the state after being released on bond.
In January 2011, Al Momani was tried and found guilty in absentia.
Federal prosecutors say he's facing a 32-year prison sentence.
Copyright 2013 Associated Press. All rights reserved.