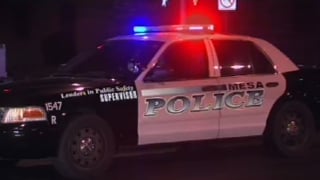 MESA, AZ (AP) -
Authorities in Mesa are investigating the detonation of a homemade bomb at a city park.
Mesa police say the bomb went off about 10:30 p.m. Tuesday at Candlelight Park.
Officers responded to a report of an explosion and found a detonated homemade explosive device.
Police say the device was covered in electrical tape and constructed in the shape of a pipe bomb.
They say no injuries were reported and no structures were damaged in the explosion.
Copyright 2013 Associated Press. All rights reserved.