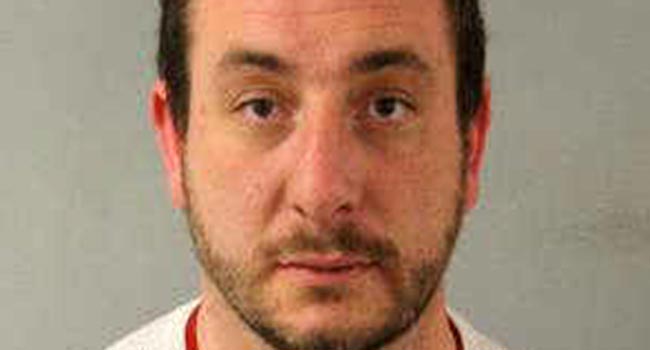 ? The following photo of Derek N Rupe was provided by the Bristol Police Department.
BRISTOL, CT (WFSB) -
A burglary suspect in Bristol when to great lengths to get inside the Wasteland Gift Shop.
Just before 1:30 a.m., police said Derek N. Rupe, 29, started a fire to weaken the exterior of the building to get in.
He then broke a water pipe.
When police arrived they found Rupe still inside the building.
He had more than $500 dollars on him as well as stolen merchandise totaling $48, including a martial arts weapons known as a metal throwing star.
Firefighters were called to the scene to make sure the fire "was completely extinguished" and to determine the cause of the fire.
Rupe was arrested and charged with third-degree burglary, third-degree arson, possession of burglary tools, fifth-degree larceny, carrying a dangerous weapon and first-degree criminal mischief.
Rupe is being held on a $50,000 bond.
Copyright 2013 WFSB (Meredith Corporation). All rights reserved.