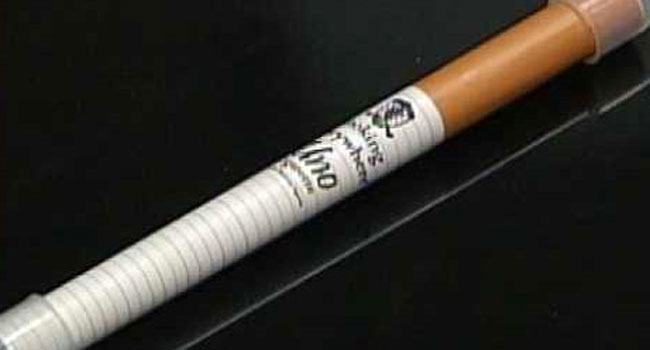 HARTFORD, CT (WFSB) -
A public hearing was held to discuss possibly banning people from smoking e-cigarettes in areas where smoking is prohibited.
Testimony was given to the Joint Committee on Public Health for Senate bill 990 Friday.
The bill would "redefine business facilities for the purpose of the smoking prohibition," according to the bill's literature.
However, members of the National Vapers Club claimed e-cigarettes have no harmful effects and are safe to use.
"It is the opinion of e-cigarette advocates that the misinformation that is being spread by the FDA and the Pharmaceutical companies is, in fact, causing harm to the public and keeping smokers smoking," said National Vapers Club President Spike Babaian in a statement to the media.

For more information on S.B. 990, click the following link.

Copyright 2013 WFSB (Meredith Corporation). All rights reserved.