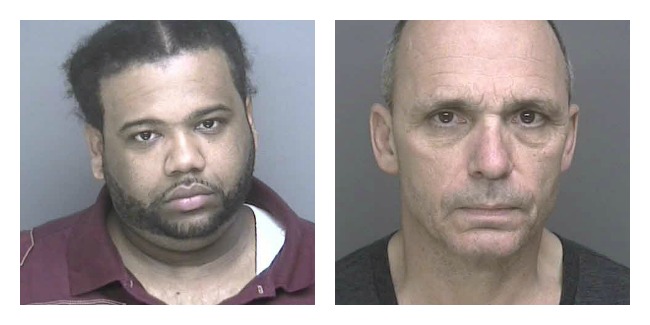 BRIDGEPORT, CT (AP) -
Bridgeport police said they've arrested two men in an alleged gun-for-drugs deal.
Gregg Cavalier of Bridgeport was charged with illegal trafficking of a firearm, carrying a pistol without a permit and illegal transfer of a firearm.
Authorities raided an apartment in Bridgeport last week and arrested Elijah Lewis, who is on probation for gun charges. During a search, police said they found crack cocaine, heroin, marijuana, prescription pain killers, money and a .38-caliber handgun.
Police said they traced a gun to the 58-year-old Cavalier, whose pistol permit was revoked in November 2011.
Police say the .38-caliber gun recovered in the raid was the second firearm traced to Cavalier, a Trumbull resident.
It was not known Monday morning if Cavalier or Lewis is represented by a lawyer.
Copyright 2013 The Associated Press. All rights reserved. This material may not be published, broadcast, rewritten or redistributed.