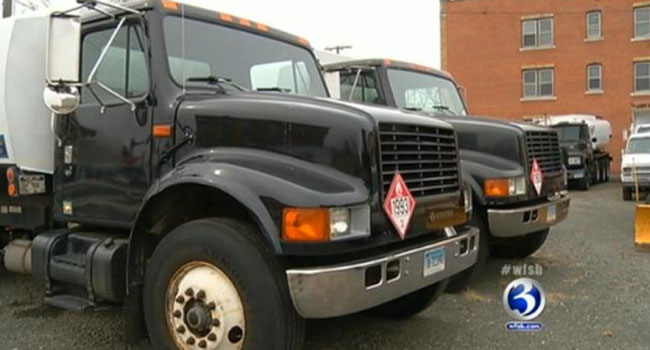 HARTFORD, CT (WFSB) -
Lawmakers will hear from the public on a plan for a heating fuel excise tax on oil and propane during a hearing Tuesday.
The proposal would add 1 1/2 cents per gallon onto your bill this year with an increase of 1 cent each year. The tax would reach 3 1/2 cents by mid 2015.
That money would help expand energy efficiency incentives in Connecticut for those people using oil and propane.
Lawmakers said residents would apply for the money to use towards things such as weatherizing, clean burning furnaces or even solar panels.
"People need the oil to heat their families and they want to put tax on that," said Vinny D'Angelo of Newington. "And it's high enough as it is."
Homeowners told Eyewitness News that they'd rather see a program to help lower heating costs now, not down the line.
"They should cut instead of increasing," said Johanna Rosario of New Britain.
Lawmakers on the committee presenting the bill said they believe this is the first time a tax on heating oil has been proposed in our state.
It goes before the public Tuesday before lawmakers decide whether or not to move it forward.
Copyright 2013 WFSB (Meredith Corporation). All rights reserved.