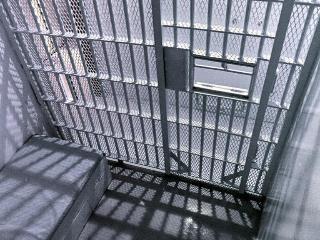 FLAGSTAFF, AZ (AP) -
A Tuba City man convicted of robbing a Flagstaff bank of less than $1,000 has been sentenced to 10 years in prison.
Coconino County prosecutors say 40-year-old Eric Abat was facing anywhere from seven to 126 years behind bars.
He was convicted on seven counts of aggravated assault with a deadly weapon, one count of armed robbery and one count of theft.
Authorities say Abat fled with $944 in cash in the October 2011 robbery of a Bank of America branch at gunpoint.
He was arrested a short time later as Flagstaff police and other agencies were in the area on an unrelated operation.
The Arizona Daily Sun reports that Abat testified at his trial that he robbed the bank to pay off gambling debts.
Copyright 2013 Associated Press. All rights reserved.