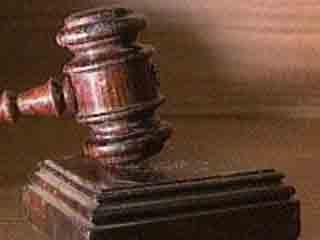 HARTFORD, CT (AP) -
A 44-year-old man from Old Saybrook has been charged with bank fraud in an alleged scheme involving bogus checks.
Federal prosecutors say Paul Brennan III defrauded numerous financial institutions from 2009 until 2011. He is accused of asking people to cash checks for him using their bank accounts even though he knew the checks were drawn on closed or empty accounts.
Brennan has been in state custody on charges of larceny, forgery and issuing a bad check.
He was charged last week with federal bank fraud and appeared Friday before a federal judge in New Haven.
If convicted he faces a maximum prison term of 30 years on the federal bank fraud charge.
Copyright 2013 The Associated Press. All rights reserved. This material may not be published, broadcast, rewritten or redistributed.