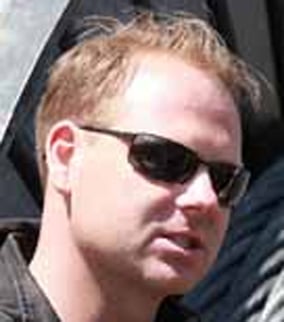 Nik Wallenda (Source: nikwallenda.com)
CAMERON, AZ (AP) -
Florida aerialist Nik Wallenda has planned his highest tightrope walk yet, and he says he'll do it without a harness.
The 34-year-old announced Monday that he'll walk about one-third of a mile over the Little Colorado River Gorge in late June. The event will take place on the Navajo reservation near Cameron, outside the boundaries of Grand Canyon National Park.
The Discovery Channel will broadcast Wallenda's walk on a two-inch thick wire suspended 1,500 feet above the river.
Wallenda says the performance will honor his great-grandfather who died after falling from a tightrope in Puerto Rico in 1978.
Wallenda wore a tether for the first time last summer when he walked 1,800 feet across Niagara Falls. The television network that broadcast the event insisted on it despite Wallenda's protests.
Copyright 2013 Associated Press. All rights reserved.