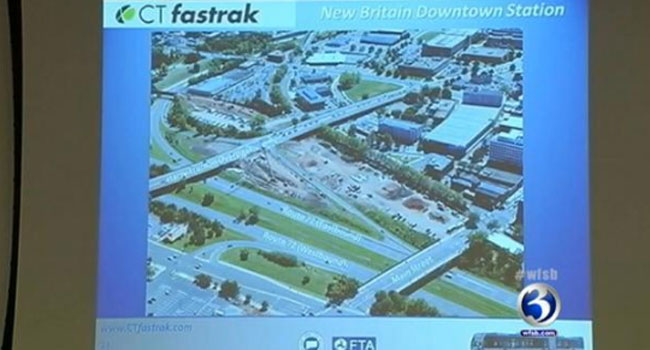 HARTFORD, CT (WFSB) -
The Connecticut Department of Transportation held a public meeting to gather input on CTfastrack, which is the busway connecting New Britain and Hartford.
During the meetings, the public will be provided an overview of the project as well as the status of construction.
In its planning stages, CTfastrack was known at the New Britain-Hartford Busway, and the 9.4-mile project includes 11 stations in New Britain, Newington, West Hartford, Cheshire, Southington, Waterbury and Hartford.
The project is expected to cost $275 million with two thirds of the money coming from the federal government.

DOT officials said busses are expected to run every three to four minutes during peak times and about 16,000 riders will use the busway.
The project is supposed to be finished in 2014 with rides starting the year after.
A meeting will be held from 5:30 p.m. until 7:30 p.m. at the Hartford Public Library on Main Street. The public is welcome to attend.

Copyright 2013 WFSB (Meredith Corporation). All rights reserved.