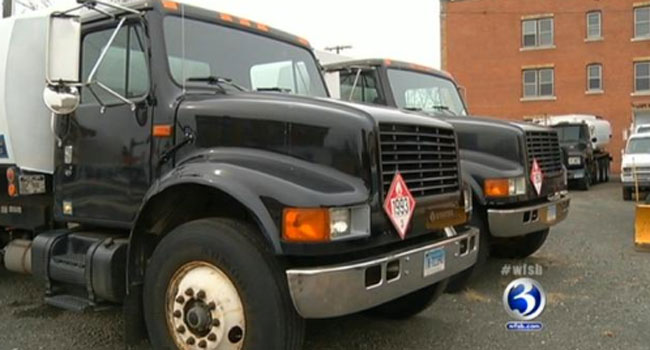 HARTFORD, CT (WFSB) -
A proposed first-time tax on home heating oil has Connecticut consumers outraged.
A public hearing was held in Hartford Tuesday to give residents the chance to voice their opinion.
The proposed tax would take effect this July, and more than 50 percent of homes in the state would feel a direct hit.
The proposal would add 1 1/2 cents per gallon onto bills this year with an increase of 1 cent each year. The tax would reach 3 1/2 cents by mid-2015.
Lawmakers on the committee presenting the bill said they believe this is the first time a tax on heating oil has been proposed in the state.
"This is the most regressive way you can raise revenue in the state, because it affects people regardless of their ability to pay," said Peter Aziz of Connecticut Energy Marketers Association.
Lawmakers said the tax will help raise revenue for weatherization projects such as weatherizing, clean-burning furnaces or even solar panels.
Copyright 2013 WFSB (Meredith Corporation). All rights reserved.