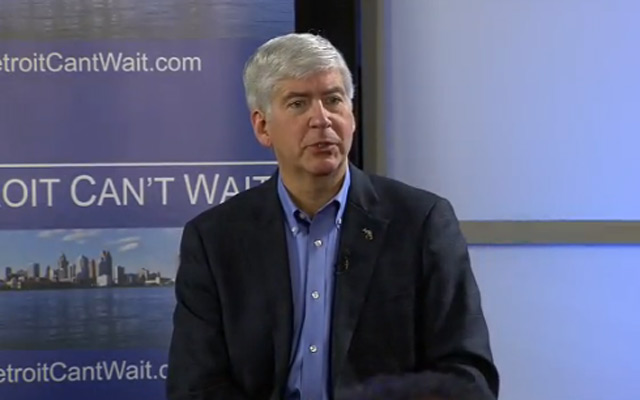 Gov. Rick Snyder.
DETROIT (AP) -
By DAVID EGGERT, Associated Press
Republican Gov. Rick Snyder says Michigan can be a role model as the national GOP charts a way forward in the wake of big election defeats.
He echoed calls by Mitt Romney and the Republican National Committee to look at what Republican governors are doing.
Snyder told The Associated Press Tuesday he's been "fairly pro-immigration." He's said immigrants can help build the state's economy, but the system deters foreign investment and leads talented foreign students to return to their countries.
The RNC's post-mortem of November's election losses released Monday contrasts between "appealing" GOP governors and federal Republicans who aren't reaching beyond the party's base.
Snyder says his goal is bringing people together and not being divisive. Critics say Snyder's attempt at inclusiveness was shattered when he signed a right-to-work law.
Copyright 2013 Associated Press. All rights reserved.