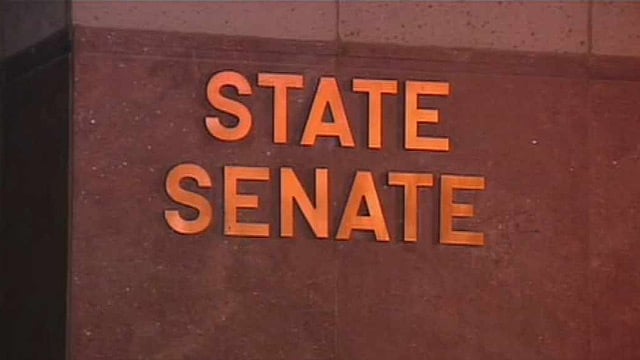 PHOENIX (CBS5) -
A newly amended bill making its way through the Senate could overturn part of Phoenix City Council's newly strengthened anti-discrimination laws.
"If you're a male, you stick to the men's room. If you're a female, stick to the ladies room," said Rep. John Kavanagh, who amended Senate Bill 1432.

The bill would restrict the use of restrooms, dressing rooms or lockers exclusively to those whose birth certificate matches what's written on the door.

"What about the woman that are waiting in line to use the women's restroom? There is a long line. They go into the men's restroom. That's against this law, isn't it?" asked CBS 5's Greg Argos.
"Technically it is, but look, police use discretion every day," Kavanagh responded.

"This is designed to protect young children from being exposed to the other gender in their fullness in inappropriate situations. I'm just restoring sanity, because the Phoenix bill turned gender upside down," he continued.

Kavanagh is referring to the strengthened anti-discrimination laws Phoenix City Council passed in February. That law allows transgendered people to use the restroom of the gender with which they identify. However the bill Kavanagh amended started as something entirely different. The representative removed all the wording and replaced it with the new rules on bathroom use.
"Was this a fair way about going about introducing this bill?" Argos asked.

"It was the only way. Phoenix did this unexpected vote after the deadline for submitting new bills has passed. So I was stuck with either waiting until next year, when all sorts of harm would occur, or finding a bill that was no longer needed by one of the other reps that I could attach this to," Kavanagh explained.

Those in the transgendered community say this bill is discriminatory.

"It made me feel like someone had just hit me in the head with a two by four and kicked me in the stomach," said Antonia D'orsay, a member of the transgendered community.

Because SB 1432 Heads to the Arizona Senate Appropriations Committe Wedensday, those against the bill held an emergency meeting in central Phoenix, and planned to make their voices heard.

"It's been about trying to speak to the community that is supportive of us to let them know what we need. Because transgendered people in general aren't enough to speak out. We're the one in 10 of the one in 10," D'orsay said.
If passed, the law would make it a class 6 felony to use the wrong restroom.
Copyright 2013 CBS 5 (KPHO BroadcastingCorporation). All rights reserved.