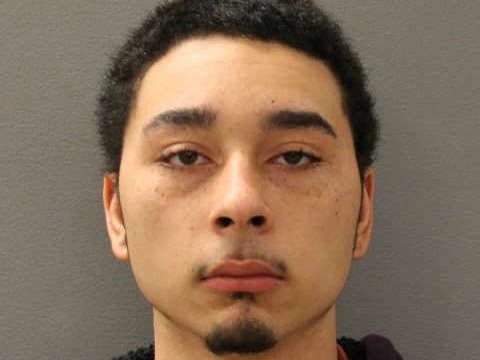 HAMDEN, CT (WFSB) -
Police arrest a man on Friday for a robbery at gunpoint that happened in late January.
Timothy Walker, 18, of Hamden, turned himself in to police for charges related to a robbery that happened on Jan. 31 on Dixwell Avenue.
Police responded to a call reporting an abduction of a 20-year-old Hamden resident that happened a day earlier. Through the investigation, police learned that the victim was talking to someone he was acquainted with in a parking lot who offered him a ride. The victim accepted the offer, and rode with two other people in the car.
Officers said that Walker allegedly held a gun to the victim's head and demanded his belongings. Shortly after, the victim was thrown from the car.
Walker faces charges of Robbery in the 1st Degree, Conspiracy to Commit Robbery in the 1st Degree, and Larceny in the 6th Degree.
Walker has a bond set at $150,000 and was transported to Meriden Superior Court.
Copyright 2013 WFSB (Meredith Corporation). All rights reserved.