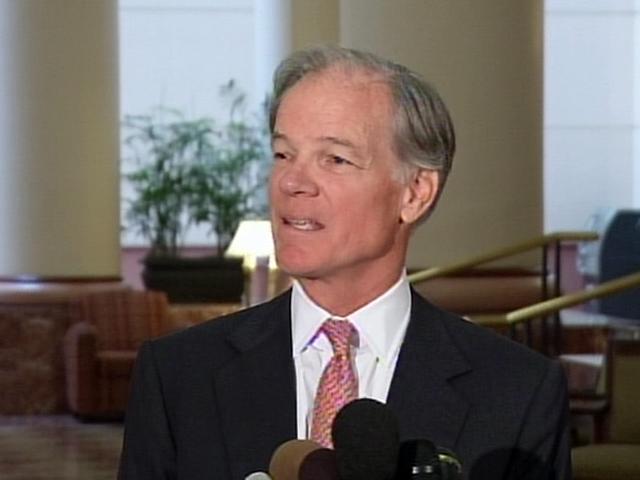 HARTFORD, CT (AP) -
Connecticut Republicans say they have a great chance to retake control of the governorship in 2014, but one top candidate is receiving early, mixed reviews at the state Capitol.
Greenwich businessman Tom Foley, who narrowly lost to Democratic Gov. Dannel P. Malloy in 2010, appeared to offend members of the legislature's Government Administration and Elections Committee on Monday when he testified in favor of a bill he helped to write.
The legislation aims to prohibit a public official, state employee or an immediate family member from receiving $1,000 or more from certain state contractors, a lobbying organization or public employee union to eliminate conflicts of interest.
Foley said "the foxes are running the hen house" in Hartford.
Republican Rep. Rosa Rebimbas called his comments "demeaning," saying she's not a hen.
Copyright 2013 The Associated Press. All rights reserved. This material may not be published, broadcast, rewritten or redistributed.