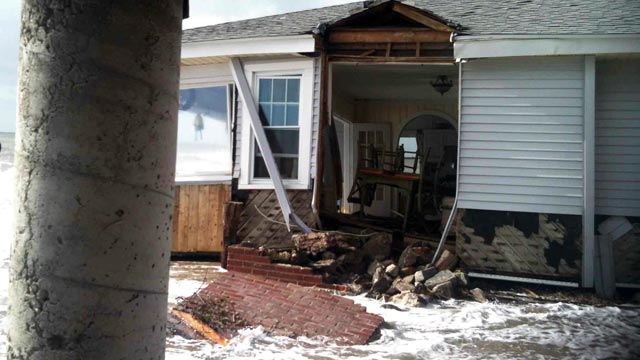 HARTFORD, CT (WFSB) -
Gov. Dannel Malloy announced Tuesday that more than $250 million in federal assistance has been approved to help people and businesses in the wake of Hurricane Sandy.
The decision comes after President Barack Obama approved Malloy's request for a disaster declaration as a result of the massive storm.
"I want to thank President Obama and FEMA for their continued support," Malloy said in a statement. "As the recovery process continues, these funds have clearly helped Connecticut residents and businesses in the wake of Super Storm Sandy."
To date, more than $250 million in federal disaster assistance has been approved:
12,380 Connecticut residents registered for federal disaster assistance during the application period which ended February 12
$12,068,937 has been approved for housing assistance, including short-term rental assistance and home repair costs
$997,312 has been approved to cover other essential disaster-related needs, such as medical and dental expenses and lost personal possessions
$40,829,200 in low-interest disaster loans for homeowners, renters, businesses and private nonprofit organizations has been approved by the U.S. Small Business Administration
$10,969 in Disaster Unemployment Assistance has been approved
$3,529,608 in Public Assistance grants has been obligated to municipalities statewide for Sandy-related expenses
4,939 flood insurance claims under the National Flood Insurance Program totaling $195,555,764 have been paid to date
Copyright 2013 WFSB (Meredith Corporation). All rights reserved.