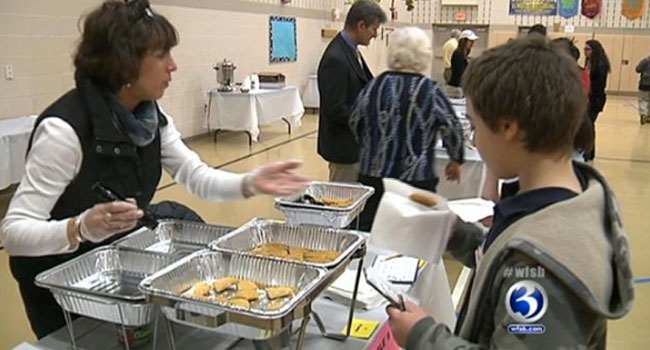 NORWICH, CT (WFSB) -
Norwich Public Schools is looking to add new, healthy items to their lunch menu and on Wednesday, the Food Services Department held a food show and a blind taste test to help decide which meals make the grade.
Food Services Director of Norwich Public Schools Roberta Jacobs said they have fed thousands of children over the years. She added that it's important to make sure kids really like what they're eating at school.
"If they don't like it, they're not going to eat it and they really do need their protein and their vegetables and their fruits," Jacobs said. "So, we're making sure they are going to enjoy their lunch."
She held a taste test and invited about 150 students from elementary and middle schools in the district. The food comes from different food companies, but there were no labels or signs.
Students would go to each table and try three samples of one type of food, for example, chicken nuggets.
The students then gave each sample a grade and the food with the highest marks makes it into the menu.
Jacobs told Eyewitness News that all the food choices were healthy and made with things like whole grain and low-fat cheese.
Copyright 2013 WFSB (Meredith Corporation). All rights reserved.