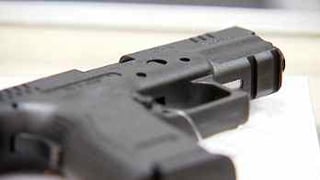 PHOENIX (AP) -
A sharply divided Arizona House panel has approved a bill that allows designated teachers, administrators or other employees in remote rural schools to carry a handgun.
The bill sponsored by Republican Sen. Rich Crandall of Mesa also allows retired police officers who work in schools statewide to carry guns.
It is the least sweeping of several legislative proposals to arm teachers prompted by December's school shooting in Newtown, Conn., and the national gun control debate it prompted. It appears to be the one most likely to pass the Legislature.
The bill has already been passed by the Senate and now goes to the full House after a routine legal review.
Democrats and one Republican voted against the bill that passed the Appropriations Committee on a 6-5 vote Wednesday.
Copyright 2013 Associated Press. All rights reserved.