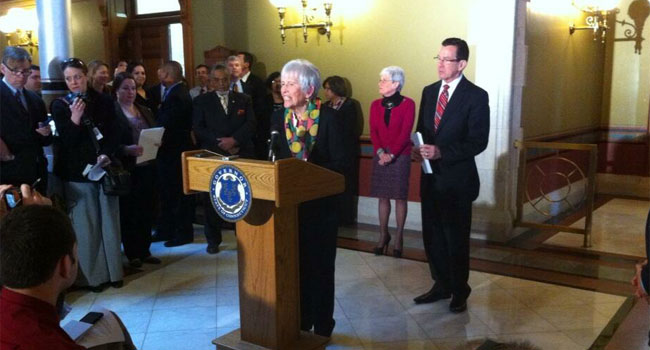 ? The following photo was provided by the governor's office.
HARTFORD, CT (AP) -
Former Columbia state Sen. Edith Prague is returning to state government, tapped by Gov. Dannel P. Malloy as Connecticut's Department on Aging commissioner.
Malloy announced Thursday that the 87-year-old will begin serving as the head of the newly resurrected state agency on April 1.
Prague, who did not seek re-election last year due to health concerns, said she feels healthy and joked about how she consumes Boost nutritional drinks daily.
She previously served as aging commissioner in 1990 under former Gov. Lowell P. Weicker Jr., who later eliminated the agency.
Copyright 2013 The Associated Press. All rights reserved. This material may not be published, broadcast, rewritten or redistributed.