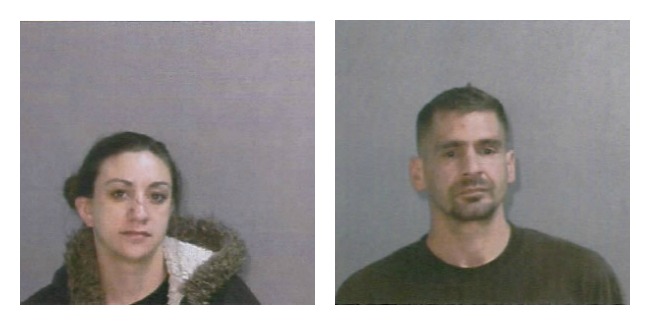 ? The following photos of Linsday Powell and Gabriel Austin, were provided by the Suffield Police Department.
SUFFIELD, CT (WFSB) -
Two Suffield residents are accused of repeatedly ordering marijuana from a supplier in California and having it mailed to Connecticut.
According to police, Linsday Powell, 28, and Gabriel Austin, 37, were having shipments sent to their home from September 2012 to January 2013.
Powell and Austin were arrested Wednesday and charged with several crimes including Illegal manufacture, distribution, sale, prescription and administration of drugs.
Investigators seized more than 3.9 kilograms of marijuana, which has a street value of $38,000, as well as drug paraphernalia, drug-packing materials and mailing labels.
Powell and Austin are being held a $100,000 bond and were arraigned at superior court in Enfield on Thursday.
The United States Postal Inspection Service assisted in the investigation by the Suffield Police Department.
Copyright 2013 WFSB (Meredith Corporation). All rights reserved.