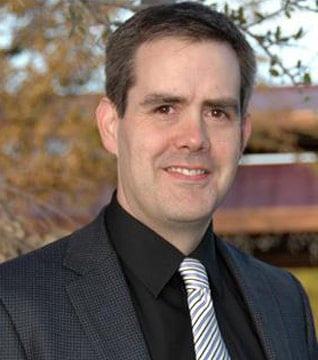 Lewis Underwood in a file photo.
PHOENIX (CBS5/AP) -
An Anthem naturopath has been sentenced to 25 years in prison in a sex case involving a child.
Lewis Underwood was also sentenced Monday to lifetime probation, Maricopa County prosecutors said.
They said Underwood entered a plea agreement last month and pleaded guilty to charges of sexual conduct with a minor, attempted sexual exploitation of a minor and attempted molestation of a child.
Underwood in March 2013 pleaded not guilty to molesting a 9-year-old son of a former employee in 2010. He was charged with 11 counts of sexual exploitation of a minor.
County Sheriff's investigators said the boy told his mother that he and Underwood played a "tickling game" while at the doctor's home.
Maricopa County sheriff's detectives uncovered more than 88,000 images and 1,500 videos of child pornography on Underwood's home computer and in other evidence taken from his home.
Investigators said they found photographs of the ex-employee's son naked and taken in a backyard pool.
Copyright 2014 CBS 5 (KPHO Broadcasting Corporation). All rights reserved. The Associated Press contributed to this report.