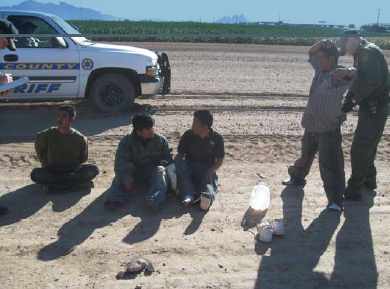 (Source: CBS 5 News file photo)
TUCSON, AZ (AP) -
More than half of deported immigrants plan to cross illegally into the United States again.
That's according to a new study on migration and deportation practices by University Arizona researchers.
They said one of the reasons deportees want to return might be strong family ties in the United States.
A bi-national team of researchers interviewed more than 1,100 deportees between 2010 and 2012 in six Mexican cities along the border including Nogales and Mexico City.
The preliminary findings of the study were presented Thursday at a news conference at the UofA campus in Tucson.
The Arizona Daily Star said the authors of the study hope the findings can help shape the current immigration reform debate.
Copyright 2013 Associated Press. All rights reserved.