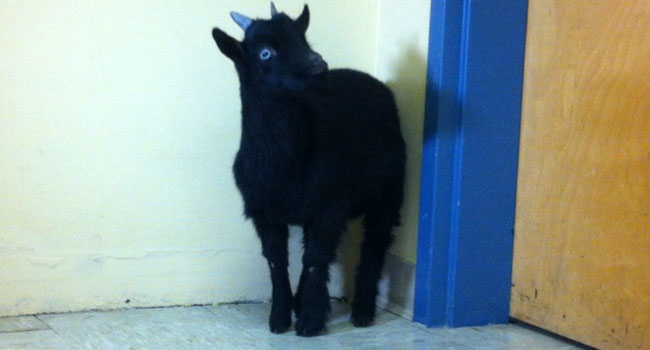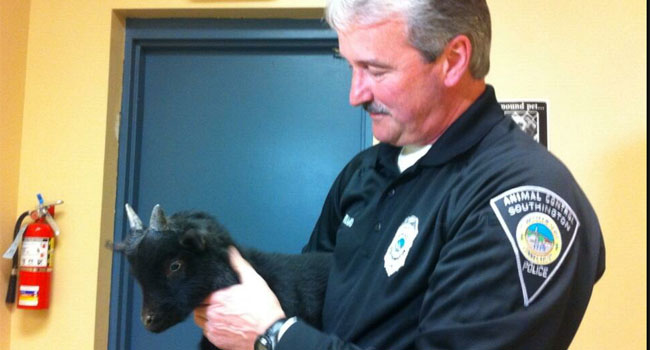 SOUTHINGTON, CT (WFSB) -
Animal control officers in Southington are asking for the public's help locating the owner of a goat.
A pygmy goat, which was wearing a red bandana, was discovered in someone's yard on Marion Avenue sometime last week.
The goat is currently being housed at the Southington Pound, which is designed to house dogs.
Police believe because the goat is small, it must be someone's pet.
"It probably wouldn't be your regular pet, like a dog or cat," said Southington police Officer David Ireland. "So, I could see where someone would want one for a pet."

Anyone with any information about the goat or wanting to adopt the animal, please call 860-628-8053.
Southington animal control has been fielding dozens of calls from people looking to adopt the goat.
If the goat's owner does not come forward, police said they will find a farm that is willing to adopt him.

Copyright 2013 WFSB (Meredith Corporation). All rights reserved.