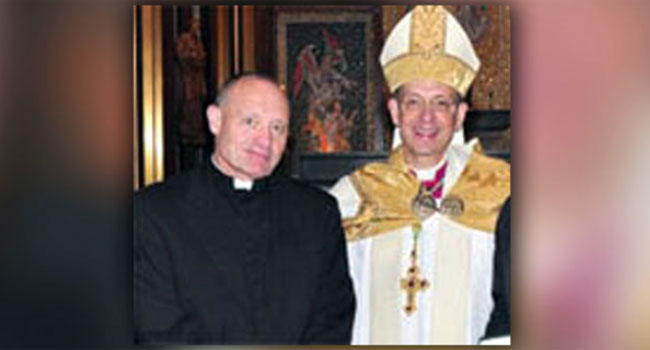 HARTFORD, Conn. (AP) - A suspended Roman Catholic priest accused of making more than $300,000 in methamphetamine sales out of his Connecticut apartment and running an adult video and sex toy shop has pleaded guilty to a federal drug charge.
Kevin Wallin of Waterbury pleaded guilty Tuesday in Hartford to conspiracy to possess with intent to distribute methamphetamine. Wallin is scheduled to be sentenced June 25. The agreed-upon sentence is 11 to 14 years.
Prosecutors say the 61-year-old Wallin had meth mailed to him from California and sold the drugs out of his apartment last year. Authorities say he also owned an adult video and sex toy shop in North Haven.
Wallin resigned as pastor of St. Augustine Parish in Bridgeport in 2011, citing health and personal problems.
Copyright 2013 The Associated Press. All rights reserved. This material may not be published, broadcast, rewritten or redistributed.