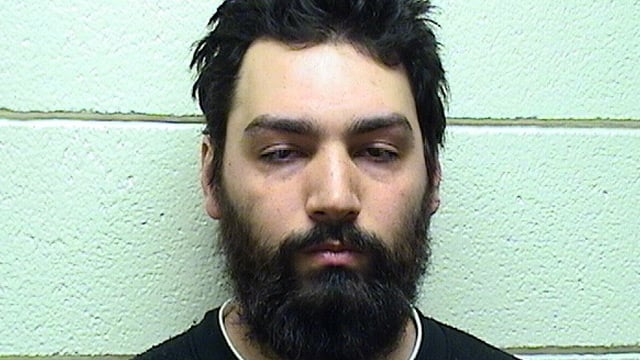 ? The following photo of Jason Rivera was provided by the South Windsor Police Department.
SOUTH WINDSOR, CT (WFSB) -
A 29-year-old man was arrested in connection with allegedly spray-painting graffiti, which "references to the Newtown shootings and anti-Obama comments," on the South Windsor High School.
According to police, swastikas as well as the words "Colorado" and "Newtown" were found on school doors and gym walls.
Police said there was a school-sponsored dance Thursday night, so investigators believe the building was spray-painted sometime between 11 p.m. and 1 a.m.
School custodians removed the graffiti sometime Friday morning before the annual Easter egg hunt.
Jason Rivera of South Windsor admitted to the crime Monday and was arrested Tuesday morning.
He was charged with second-degree criminal mischief and desecration of property.
Rivera is being held on a $100,000 bond and is expected to be arraigned in Superior Court in Manchester on Wednesday.
Police said they are treating this incident as a hate crime, mainly because of the discovery of swastikas.
Copyright 2013 WFSB (Meredith Corporation). All rights reserved.