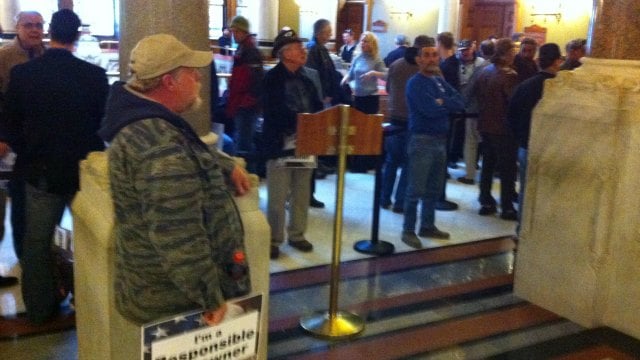 HARTFORD, Conn. (AP) - Hundreds of gun rights advocates are gathering at the statehouse in Hartford ahead of a vote in the General Assembly on proposed gun-control legislation.
Some demonstrators stood outside the Legislative Office Building with placards, while dozens more gathered inside the Capitol building.
Legislators on Wednesday are expected to pass a package of gun control and other measures which include an expansion of Connecticut's assault weapons ban, a ban on the sale of high-capacity ammunition magazines, and registration requirements for existing magazines that carry 10 or more bullets.
The bill also addresses mental health and school security measures, including $15 million to help pay for school security infrastructure upgrades.
Supporters of the new measures to restrict gun sales are also expected to turn out in large numbers.
Copyright 2013 The Associated Press. All rights reserved. This material may not be published, broadcast, rewritten or redistributed.