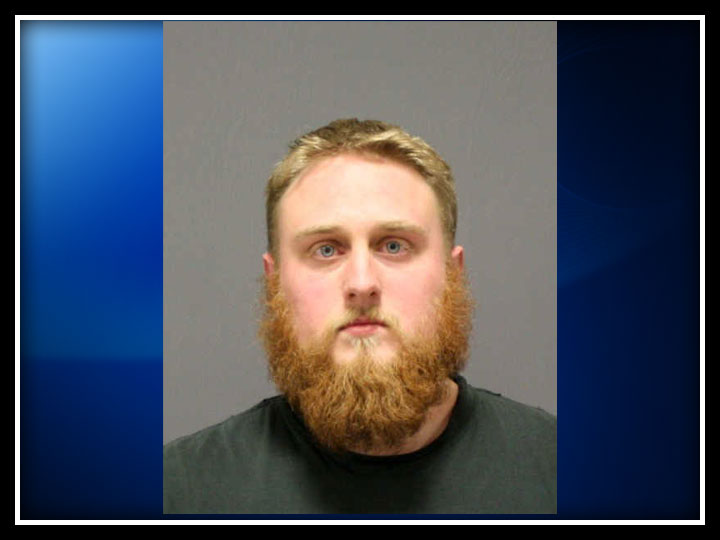 ? The photo of Matthew Parylak was provided by the Farmington Police Department.
FARMINGTON, CT (WFSB) -
An Avon man is accusing of pleasuring himself near a jogging path in Farmington on Monday afternoon.
According to police, Matthew Parylak, 25, was seen touching himself by a unidentified jogger on Meadow Road around 4:30 p.m.

Parylak was arrested and charged with second-degree breach of peace, public indecency, shotguns, rifles and muzzlelo and weapons in a motor vehicle.
Police found a loaded shotgun in the trunk of Parylak's car, which was seized by authorities.
Parylak was released on $10,000 bond and is expected to be arraigned at Hartford Superior Court on April 9.

Copyright 2013 WFSB (Meredith Corporation). All rights reserved.