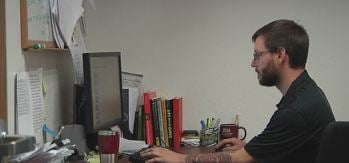 PHOENIX (CBS5) -
We know we can find gang violence in any major city like Phoenix, but would you expect to find it online?
Arizona State University researchers published a study saying there's plenty of gang activity on the internet.
They surveyed 585 current or former gang members in Phoenix, Fresno, Los Angeles, St. Louis and Cleveland.
The people they surveyed admitted to pirating videos, selling drugs, and even starting feuds - all from a computer screen.
"On the one hand, gangs are online, that's bad, they do bad things online," said study co-author and doctorate student Rick Moule. "The other half is we can get information about those gangs precisely because they're online. We can monitor them."
The study's authors recommend law enforcement work closely with sites like YouTube to flag illegal activity.
Copyright 2013 CBS 5 (KPHO Broadcasting Corporation). All rights reserved.