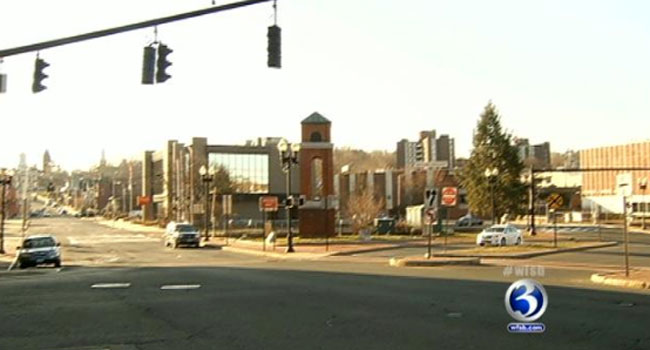 MERIDEN, CT (WFSB) -
Meriden officials are hoping to convince those working downtown to spend a little more time there and a little more money while they're at it.
The city is trying to get the businesses to work together to attract more of a crowd downtown.
According to city officials, along the West Main Street/Colony corridor, there are a number of businesses and roughly 1,200 people work on those two streets daily.
"The YMCA offers a special discount program that's taken advantage of some by some of the faculty at Middlesex Community College," said Meriden City Manager Larry Kendzior. "That sort of thing can be replicated from any number of the businesses to each other."
Kendzior said he is hoping that two major projects in the central downtown area might not just help keep employees downtown, but attract new visitors as well.
City officials are hoping that attractions like the 14-acre park in the center of city and the Hartford-Springfield rail line, which is expected to start in 2016, are going to bring more people downtown.
City officials said additional parking and more affordable housing will help the downtown area as well.
"I think it's a great idea," said Debbie Foss, who works at Cafe Dolce in the downtown area. "We have to support these businesses or we'll have an empty downtown."
Copyright 2013 WFSB (Meredith Corporation). All rights reserved.