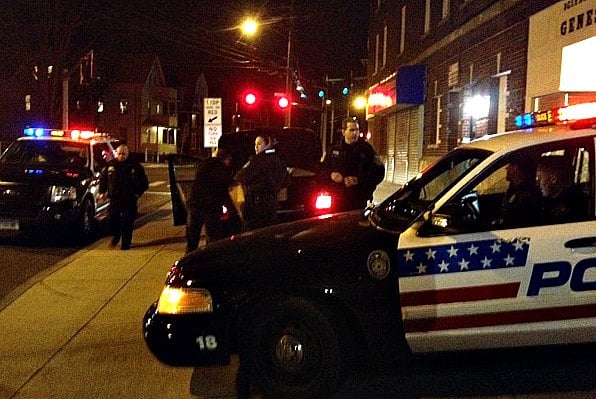 NEW BRITAIN, CT (WFSB) -
New Britain police are on the lookout after a man was attacked on Glen Street Thursday night.
Officers were called to the scene behind 172 Glen St. shortly after 9 p.m., after neighbors reported hearing the attack.
One witness, who wished to remain anonymous, said he heard screams outside while he was playing video games.
"I went to the window and I saw a guy laying on the floor so I picked up my shoes and ran outside and there was a whole bunch of police out here," the witness said. "And I saw his face all bloody and the guy that lives right here; his face was all scratched up he was barely alive."
Police tell Eyewitness News the victim is expected to be OK and is recovering at the hospital tonight.
"I couldn't even recognize him," the witness said. "The police kept asking if I seen anybody and I didn't see anyone."
Police hauled away bags and boxes of evidence and said the attack is under investigation.
Copyright 2013 WFSB (Meredith Corporation). All rights reserved.