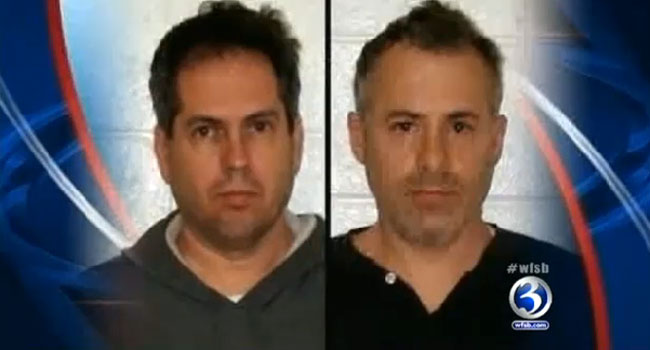 ? The following photos of George Harasz and Douglas Wirth were provided by the Glastonbury Police Department.
GLASTONBURY, CT (WFSB) -
Two Glastonbury fathers, who are accused of sexually assaulting their adopted children, withdrew a plea deal that keeps them out of jail Friday in the attempt to clear their names for good.
George Harasz and Douglas Wirth are accused of raping and locking children in cages as well as other crimes.
However, once this went to court, the state had trouble proving some of the allegations actually occurred.
Couple that with testimony from other children, who say none of this happened at all, and Harasz and Wirth were able to strike a plea deal.
It was one that would've kept the couple out of jail, but Friday, in a surprising twist, the defense said that's not good enough. They withdrew their clients' plea deals and are requesting a trial in an attempt to clear their names completely.
The state is also happy with the outcome because they want the opportunity to prosecute Harasz and Wirth.
"Listening to what's been done and what's been said is heart-wrenching," said Christopher Harris, who is the grandfather of two alleged victims.
Copyright 2013 WFSB (Meredith Corporation). All rights reserved.