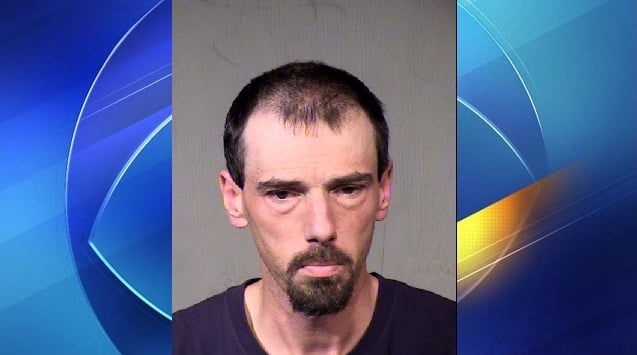 ? Jason Gretchen is booked on 2nd degree murder charges.
PHOENIX (CBS5) -
A 34-year-old man is dead after being dropped off at the hospital with a stab wound early Friday morning.
Officers responded to the hospital near 20th Avenue and Bethany Home Road at 3:30 a.m. When they got there, they found out that Steve Ildefonso was brought to the hospital by a suspect driving a tan sedan, according to Phoenix police Sgt. Steve Martos.
"The unknown male placed the victim in a wheelchair and advised medical personnel the victim was having trouble breathing," he said.
Martos said the suspect ran off, and Ildefonso died of his stab wound.
After homicide investigators took up the case, they were led to a home where the suspect, Jason Gretchen, was found.
"Through the course of conducting multiple interviews, detectives learned the victim had become involved in a verbal altercation while at this residence with the suspect's girlfriend. During the course of this altercation with the female, the suspect is alleged to have stabbed the victim," said Martos.
Gretchen was booked on second-degree murder charges.
Copyright 2013 CBS 5 (KPHO Broadcasting Corporation). All rights reserved.