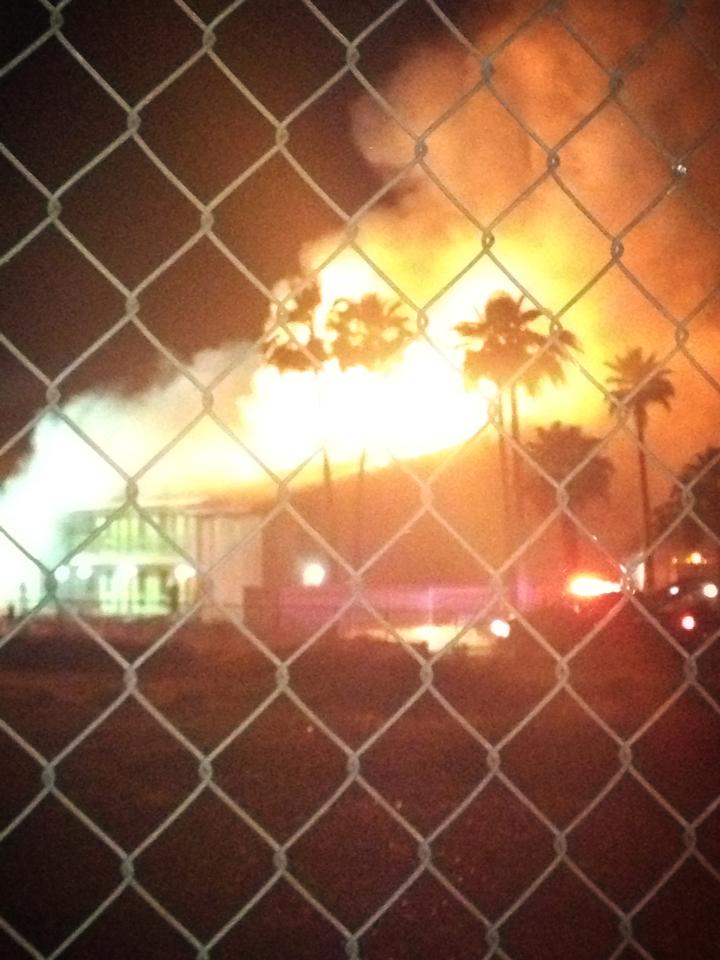 Fire Saturday night at the Travel Inn near 27th Avenue and Indian School. (Source: KPHO-TV)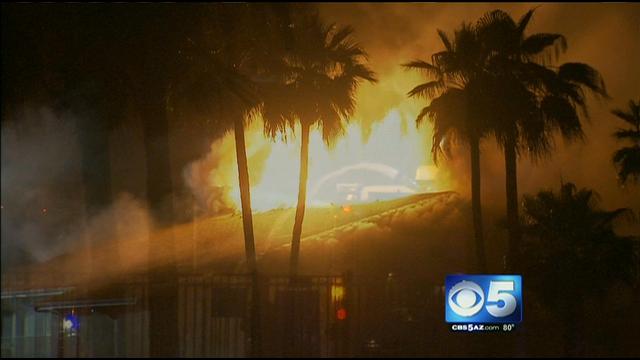 Everyone got out safely. (Source: KPHO-TV)
PHOENIX (CBS5) -
A wing of a Phoenix motel went up in flames Saturday night.
Firefighters told CBS 5 everyone staying at the Travel Inn near 27th Avenue and Indian School escaped safely.
Officials say 17 rooms in that portion of the hotel had been rented out. Investigators confirmed no one was reported missing and no one was hurt.
Flames broke out around 8:15 p.m. At the height of the fire, flames were shooting 20 feet in the air.
Firefighters were going door to door making sure no one was trapped in any of the rooms. Other crews worked to cut holes in the roof to keep the fire from spreading further.
Phoenix fire Captain Tony Mure said there are nearly 60 units in that section of the motel. He said at least 20 were heavily damaged by fire and dozens more have smoke and water damage.
Patricia Fletchall was staying in the motel. She said she could hear people screaming as they ran from the burning building.
"I was coming around the corner and I saw the fire so I decided to walk around and there were people coming out. They were just coming out and I didn't think they would come out because the fire was pretty bad," said Fletchall.
Fire investigators are working to figure out exactly what caused the fire.
Copyright2013 CBS 5 (KPHO BroadcastingCorporation). All rights reserved.