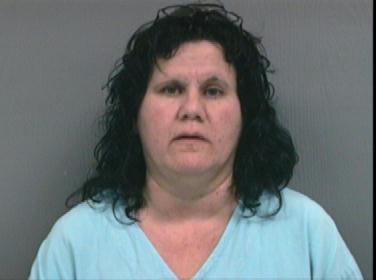 EAST LYME, CT (WFSB) -
Department of Correction officials confirm Lori Beyus, who escaped from York Correctional Institute Sunday morning, has been captured.
Beyus was housed in the minimum security side of the facility, which is not secured by a fence, when she walked away at about 6 a.m. Sunday.
State police and correctional staff searched for Beyus all day when a 911 call led them to her. The caller reported seeing a person on the side of I-95 near the North Bridebrook overpass in East Lyme.
Beyus was taken into custody by state police and was charged with escape in the first degree. She was held on a $50,000 bond and will be due in New London Superior Court on April 22, according to state police.
She has been returned to York Correctional Institution.
Beyus, originally from Torrington, was serving a 51-month sentence for a second-degree robbery conviction. She has an extensive criminal history for many charges, including larceny and violation of probation, according to Department of Correction and judicial records.
Copyright 2013 WFSB (Meredith Corporation). All rights reserved.