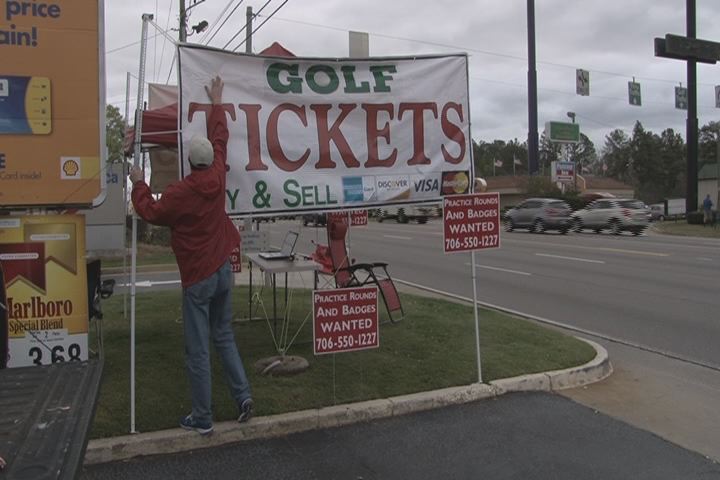 AUGUSTA, GA (WFXG) -
Every year Bill, who doesn't want to tell us his last name, drives down to Augusta the weekend before the Masters Tournament. He and his business partners pitch a tent on Washington Road and set up shop.
"We're here all day long, from morning till night and we have tickets available," Bill said.

One of dozens of tents along the Garden City's busiest roadway, Bill calls himself as a ticket broker. He says he's licensed and insured to buy and sell Masters badges; a booming business.
"This year seems to be a lot of interested people coming to Augusta," Bill said.

But a lot those people coming to Augusta might not know Georgia laws on scalping. In Georgia, scalping is legal. But scalpers do have to be 2,700 ft from the entrance of an event, and they must be registered with the state. Last year more than 40 people were arrested for buying or selling Masters badges near the gates. And this year, Richmond County deputies will be out in full force.
"We do have our vice squad that will be out in the street and combing on Washington Road and side streets and hotels for scalpers," Sgt. Michael McDaniel.

And Sgt. McDaniel says it's the responsibility of those making the exchange to familiarize themselves with the law.
"They don't know who they're going to be speaking with. I could be an undercover investigator," said Sgt. McDaniel.