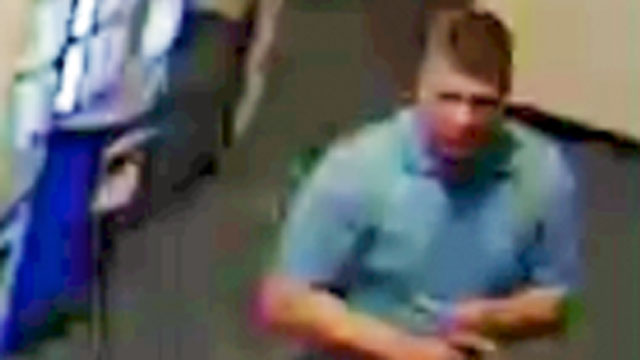 SOUTH KINGSTOWN, R.I. (AP) -
University of Rhode Island police are trying to identify a man described as suspicious seen at the library last week, the day after reports of a man with gun on campus prompted a lockdown.
Officials said there's no evidence the man seen Friday night in the library had anything to do with the scare the day before at Chafee Hall, but they cited "heightened concern" after the lockdown. Someone in a lecture hall thought they heard a man outside say he had a gun. Police found no gun or shooter.
URI released a photograph of the man Monday. He's 6 feet tall, 220 pounds and muscular. He has a buzz cut, receding hairline and is clean shaven. Officials say he's between 27 and 33 years old.
Copyright 2013 The Associated Press. All rights reserved.