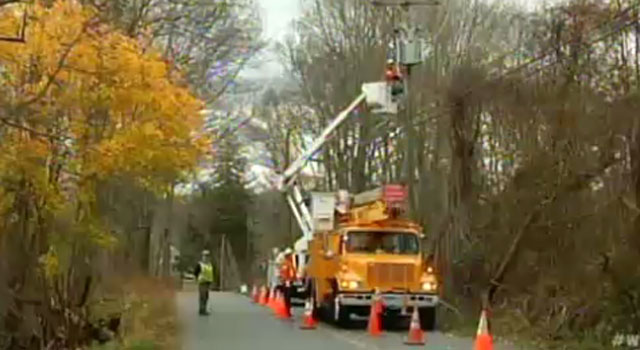 Connecticut Attorney General George Jepsen has asked state regulators to penalize the state's largest utility, which is seeking $414 million in higher rates from customers to pay for damage caused by five storms.
Jepsen accused Connecticut Light & Power on Tuesday of impeding efforts by the state Public Utilities Regulatory Authority to investigate power restoration after the October 2011 nor'easter that left hundreds of thousands of customers without electricity.
CL&P said in response that it worked tirelessly with regulators during the state's investigation into the 2011 storms while establishing recommended changes.
Jepsen says CL&P failed to disclose documents in a timely manner that showed it was unable to keep a promise to restore power to 99% of its customers by a particular date.
Copyright 2013 The Associated Press. All rights reserved. This material may not be published, broadcast, rewritten or redistributed.