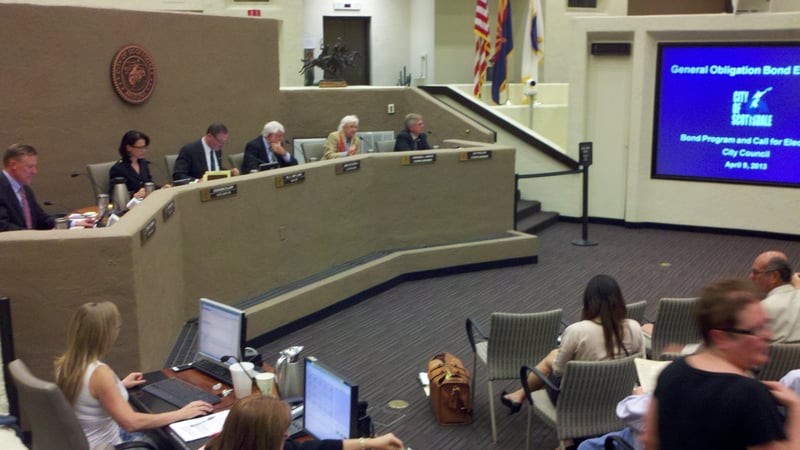 SCOTTSDALE, AZ (CBS5) -
You may start to see ice cream trucks cruising around Scottsdale streets after the city council approved them Tuesday.
Ice cream vendors have been banned in Scottsdale since the 1970s, amid reports of drug deals and fears that children may get hurt running after them.
But a 16-year-old entrepreneur named Leo Blavin wrote a letter to Mayor Jim Lane, asking for a change in the ordinance.
Several citizens showed up asking to keep the ban, saying this law may cost a child's life, but the changes were approved in a 5-2 vote.
"I really want ice cream trucks to be in Scottsdale," Blavin said. "That's what I'm really hoping to get out of this but, I mean, all the extra stuff like being able to pass a law in my hometown, that's just extra benefits."
Drivers must now be licensed by the city, pass a criminal background check, hold insurance and obtain a food handler's card, among other restrictions.
Copyright 2013 CBS 5 (KPHO Broadcasting Corporation). All rights reserved.